Pockerley Farmhouse, Beamish (Beamish)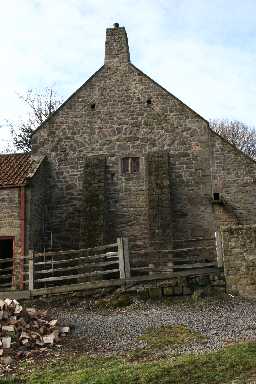 Beamish, Pockerley pele © Ryder, P 2006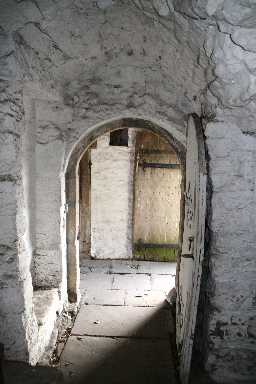 Beamish, Pockerley pele © Ryder, P 2006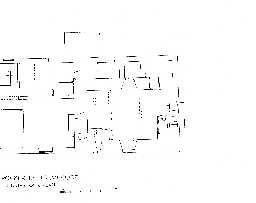 Beamish, Pockerley pele © Ryder, P 2006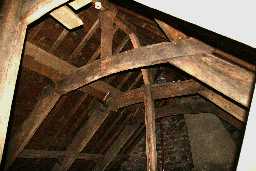 Beamish, Pockerley pele © Ryder, P 2006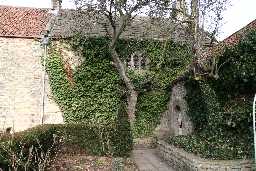 Beamish, Pockerley pele © Ryder, P 2006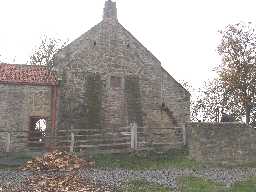 Pele Tower on East Return of Pockerley Farmhouse 2007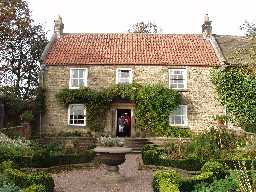 Pockerley Farmhouse 2006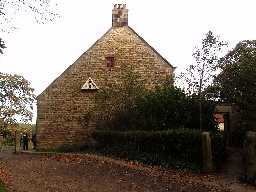 Pockerley Farmhouse 2006
Pockerley Farmhouse, now known as Pockerley Manor, stands on an isolated hilltop on the west side of the valley of the Beamish Burn, 1 km to the north of Beamish Village. Since 1990 the farm has been part of the North of England Open Air Museum. The early-19th century section of the farmhouse has been considerably altered with the re-use of various architectural features inside and out, whilst the attached medieval building has been restored.
The roof has been dated to c.1441 by dendrochronology. The medieval building is a rectangular block of two storeys and attics, 10.7 by 7.7m externally, constructed of roughly-squared and roughly-coursed sandstone blocks, with some very large pieces in the lower courses.
The only reference to the medieval building in archaeological literature is an 1889 latter by a Mr J. F. Robinson published in the Proceedings of the Society of Antiquaries of Newcastle Vol.4 which contains quite a concise description of the structure; the first floor rooms were then occupied by an elderly woman and a young girl. The building had been damaged by mining subsidence, and there was some question as to whether it might be demolished.
Pockerley, as a securely-dated and apparently intact medieval building, is a rare and valuable survival. The weight of evidence is certainly in favour of it having been a self-contained defensible house.
Pockerley Farmhouse was probably built in the mid 18th century, though it has 19th century alterations. It is joined onto Pockerley Pele. This is a Grade II listed building protected by law.
See also:
Source of Reference
Local History of Beamish
Disclaimer -
Please note that this information has been compiled from a number of different sources. Durham County Council and Northumberland County Council can accept no responsibility for any inaccuracy contained therein. If you wish to use/copy any of the images, please ensure that you read the Copyright information provided.