Ludworth Tower, Shadford (Ludworth)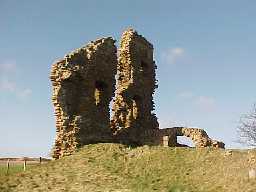 Ludworth Tower from the South-East. February 2000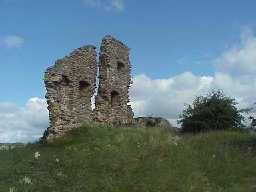 Ludworth Tower from the south-east. July 2001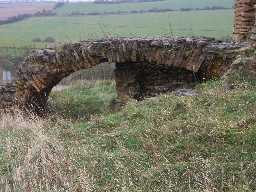 Shadforth, Ludworth Tower © Ryder, P 2005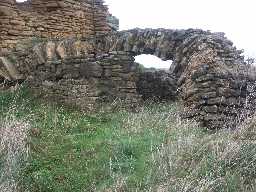 Shadforth, Ludworth Tower © Ryder, P 2005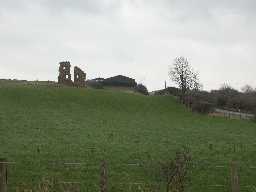 Shadforth, Ludworth Tower © Ryder, P 2005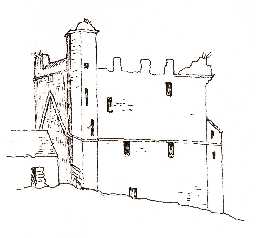 Shadforth, Ludworth Tower © Ryder, P 2006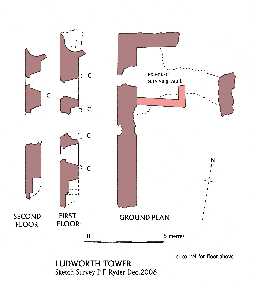 Shadforth, Ludworth Tower © Ryder, P 2006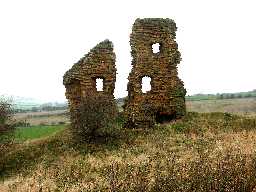 Shadforth, Ludworth Tower © Ryder, P 2005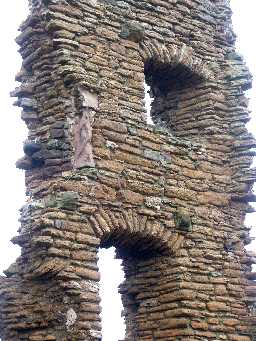 Shadforth, Ludworth Tower © Ryder, P 2005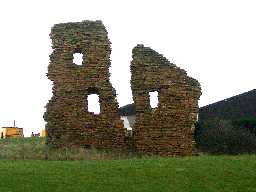 Shadforth, Ludworth Tower © Ryder, P 2005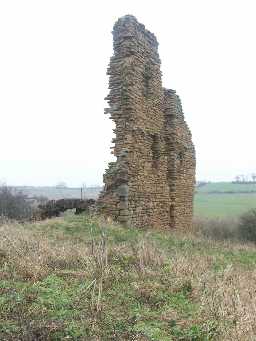 Shadforth, Ludworth Tower © Ryder, P 2005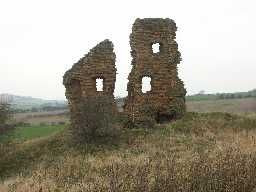 Shadforth, Ludworth Tower © Ryder, P 2005
Ludworth Tower, is one of the best-known Pele towers in County Durham. Only a few fragments of this building now survive, as most of it collapsed in 1890
Historical Notes
From an early date the manor of Ludworth was held by a family of De Ludworths, but in 1411 it passed into the hands of the Holdens, who are thought to have built the tower. In 1422 Bishop Langley granted licence to Thomas Holden to build battlements onto his manor of Ludworth.
Description
It is thought that the structure followed a late medieval form in having a vaulted basement with a chamber located above this; the form would have been repeated on the second floor.
The tower is a rectangular structure, built using Magnesian limestone with sandstone blocks used as dressing and quoins, although only one of these survives. Its longer axis, set north-south, and has been three full storeys above a barrel-vaulted basement, although little of the vault survives. Only small sections of the east and north walls stand, although much of the west wall is above second-floor level.
There are some surviving features, mainly a fireplace and garderobe, as well as quadrant-shaped corbels that would carry the beams to support the upper floors.

The building was once surrounded by a bank and a ditch, but they are no longer visible. Around the tower are various banks covering fallen walls and foundations.
Evidence of the form and features of the tower can be pieced together from a handful of old illustrations, the earliest being held by the Dean & Chapter Library.
This is a Scheduled Ancient Monument protected by law.
Reference number:
D1146
Historical period:
Medieval (1066 to 1540)
Legal status:
Scheduled Monument
• National Heritage List for England Entry Number: 1002329
Event(s):
Limestone Landscapes Historic Environment Audit And Action Plan; Archaeo-Environment Ltd
See also:
Source of Reference
Disclaimer -
Please note that this information has been compiled from a number of different sources. Durham County Council and Northumberland County Council can accept no responsibility for any inaccuracy contained therein. If you wish to use/copy any of the images, please ensure that you read the Copyright information provided.